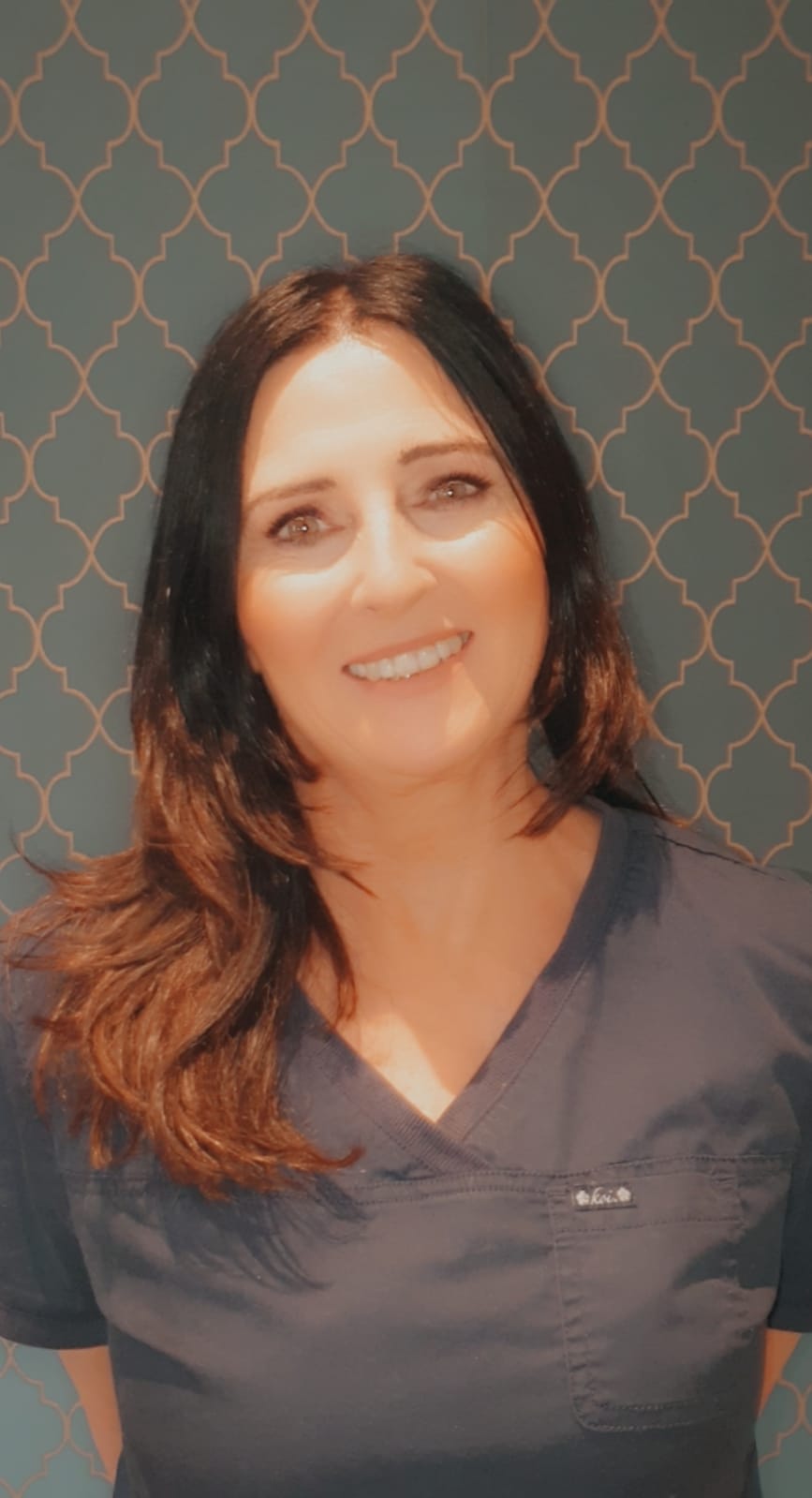 Senior Therapist
Norita Ni Cheorra
I have enjoyed the journey of going to college and receiving 3 international qualifications. Beauty Therapy Skincare in 1990. Continues with my studies. Deep tissue massage, sports injuries, reflexology, tuina, stress management.
After working in different areas I decided to open my own business in 2003. This is when Saimhín Só was founded. In 2019 my daughter Clodagh joined me as a Senior therapist. She also has 3 international qualifications: Beauty therapy, body treatments, deep tissue massage, and hot stone therapy. I traveled across the world and gained a wealth of experience. I also worked in Canada, Miami, and on a branded cruise ship.
Norita Ni Cheorra
Teiripeoir Sinsearach
Bhain mé sásamh as mo thuras oideachais sa gcoláiste agus bhain mé amach 3 cháilíocht idirnáisiúnta. Teiripe Scéimhe Cúram Cnis in 1990. Lean mé le mo chuid staidéir. Suathaireacht dhomhain fíochán, gortuithe spóirt, reifléacseolaíocht, bainistiú struis.
Tar éis oibriú i réimsí éagsúla, shocraigh mé mo ghnó féin a oscailt in 2003. Sin é an uair a bunaíodh Sáimhín Só. In 2019, tháinig m'iníon Clodagh ar bord liom mar theiripeoir Sinsearach. Tá 3 cháilíocht idirnáisiúnta aicise freisin: Teiripe scéimhe, cóireálacha colainne, suathaireacht dhomhain fíochán agus teiripe cloch te. Thaistil mé ar fud an domhain agus bhailigh mé saibhreas eolais. D'oibrigh mé freisin i gCeanada, Miáimí agus ar long cúrsála brandáilte.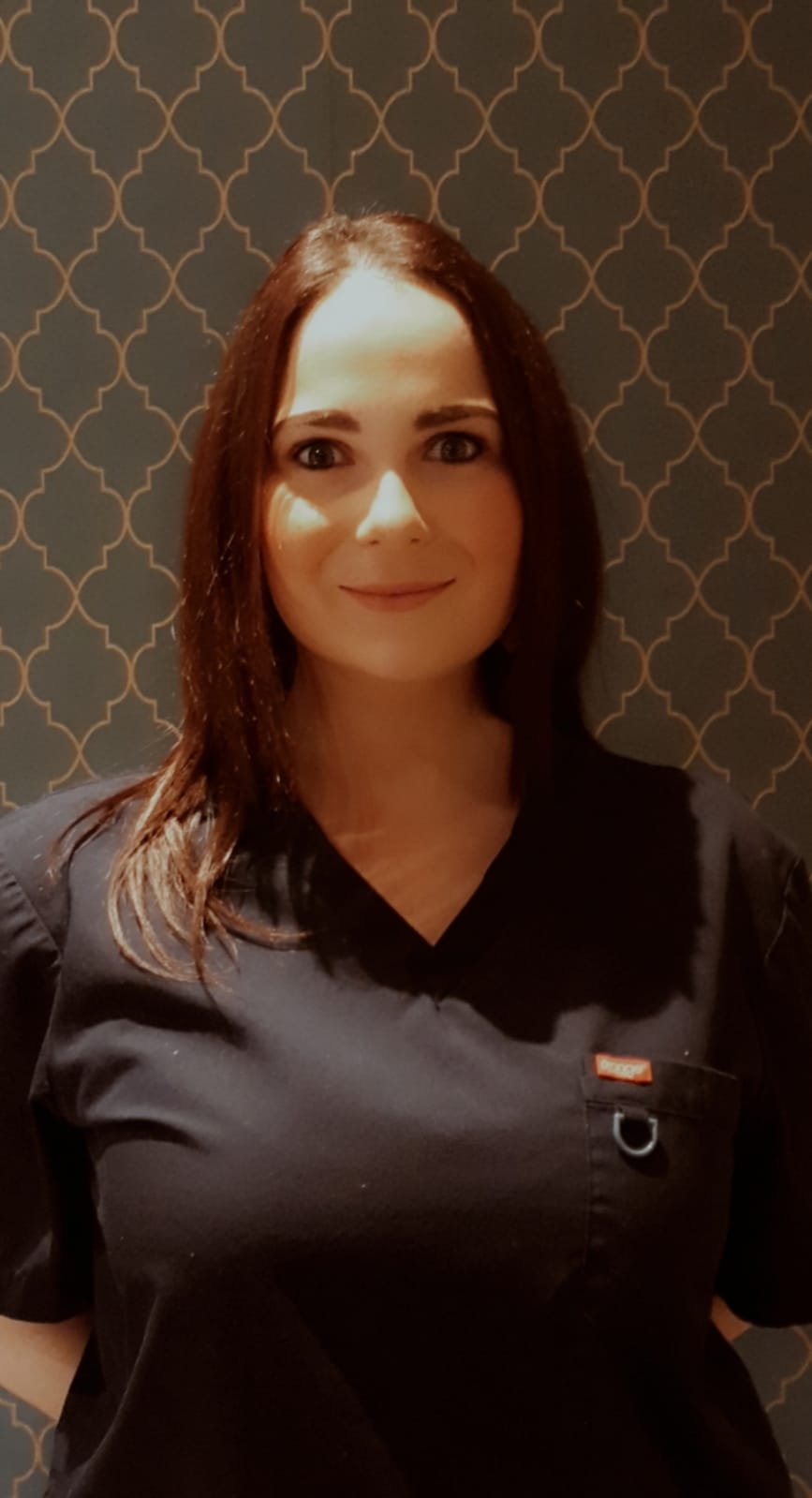 Senior Therapist
Clodagh Standun
Clodagh is a qualified beauty and massage therapist with 3 international certifications/diplomas from ITEC CIBAT and CIDESCO where she studied in Georgina Price, Co. Galway.
Clodagh has worked in Canada and on a worldwide branded spa cruise ship in the USA, where she gained her experience as a physical therapist. Clodagh is knowledgeable and an expert in giving hot stone massage, deep tissue massage, Swedish massage and Indian head Massages.
She is very passionate about what she does and her intimate goal is to provide an excellent service to all her customers.
Clodagh Standún
Teiripeoir Sinsearach
Teiripeoir cáilithe scéimhe agus suathaireachta í Clodagh agus 3 theistiúchán/dioplóma aici ó ITEC CIBAT agus CIDESCO tar éis a bheith ag staidéar i gColáiste Georgina Price, Co. na Gaillimhe.
Tá obair déanta ag Clodagh i gCeanada agus ar long cúrsála spá i SAM a raibh brandáil dhomhanda aici, agus í ag fáil a thaithí mar fisiteiripeoir. Tá Clodagh eolach agus ina saineolaí ar shuathaireacht cloch te, suathaireacht dhomhain fíochán, suathaireacht Shualannach, Suathaireacht cinn Indiach.
Tá sí an-dáiríre faoin obair a dhéanann sí agus tá sé mar aidhm aici seirbhís den scoth a chur ar fáil dá custaiméirí ar fad thar aon rud eile.
What people say
TESTIMONIALS





Pamper Yourself
CONTACT US NOW